Quantitative algorithms are the success factor of your business. Reducing technical and operational complexity will allow your business to focus on methodology – driving paramount trading decisions. EXE.QT provides a stable system to run your day-to-day operations seamlessly and enables you to scale.
REQUEST DEMO
Vincent Eichel
Senior Manager
Martin Otzelberger
Managing Director
Ensures operational stability at scale
Get complete transparency of models, processes, and data flows. Enable scaling of your quantitative landscape. Operate and maintain your models standardized, reducing your operational efforts and opening operational tasks to a broader user group.
Increases time-to-market recurrently
Foster your quants to collaborate, use standardized development approaches, reuse business and out-of-the-box workflow logic and promote single business cases up to production without losing focus in technical depth.
Openly integrate single or enterprise use-cases
Start cost-efficient and small. Integrate your new business cases into your system and data landscape or scale to a fully open cloud-native platform customizable to your needs.
Data-driven decisions done by quantitative algorithms are the basis for creating business value in future energy markets – emerging from shifting market conditions and the growing need for renewables.
Your modeling landscape will continuously grow, change and evolve. Time-critical algorithms will decide the daily success of your business. Only a centralized execution environment will allow you to scale and ensure controlled and stable operations of your trading business.
The FORRS solution GRYT EXE.QT standardizes and executes your algorithms integrated with your trading landscape – focussing on algorithm governance and operations.
With the out-of-the-box toolset, traders and quants can leverage their business knowledge to create value rapidly in a self-service fashion. Moreover, the standardized approach enables collaboration and reuse of collective components while GRYT EXE.QT introduces the necessary governance of your landscape.
We support you across all phases of your integration journey and help to transform your organization towards a seamless data-driven landscape. With our strong energy trading background, we deliver a ready-to-use GRYT EXE.QT, supporting your model development, operations, and integration with your trading systems.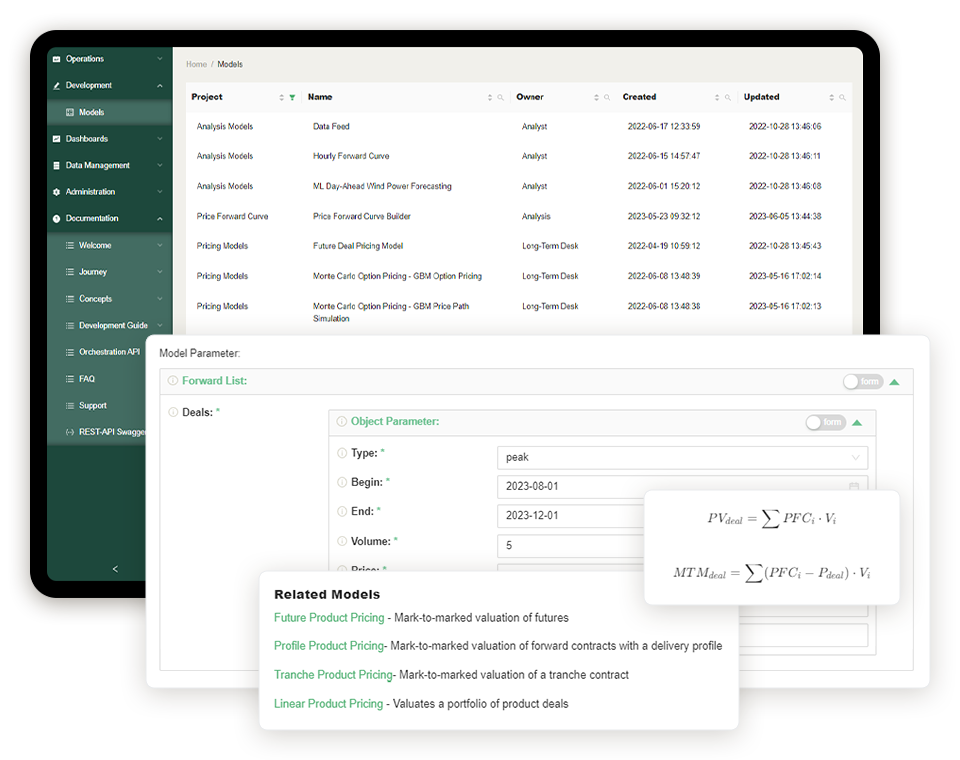 ENABLE YOUR QUANTS:
Maintain your development habits while focusing solely on model methodology. Our development engine and comprehensive DevOps processes manage model governance, data integration, parameter management, environments, and deployments for you. Enjoy the convenience of industry-specific model templates; rest assured, your IP is secure. Review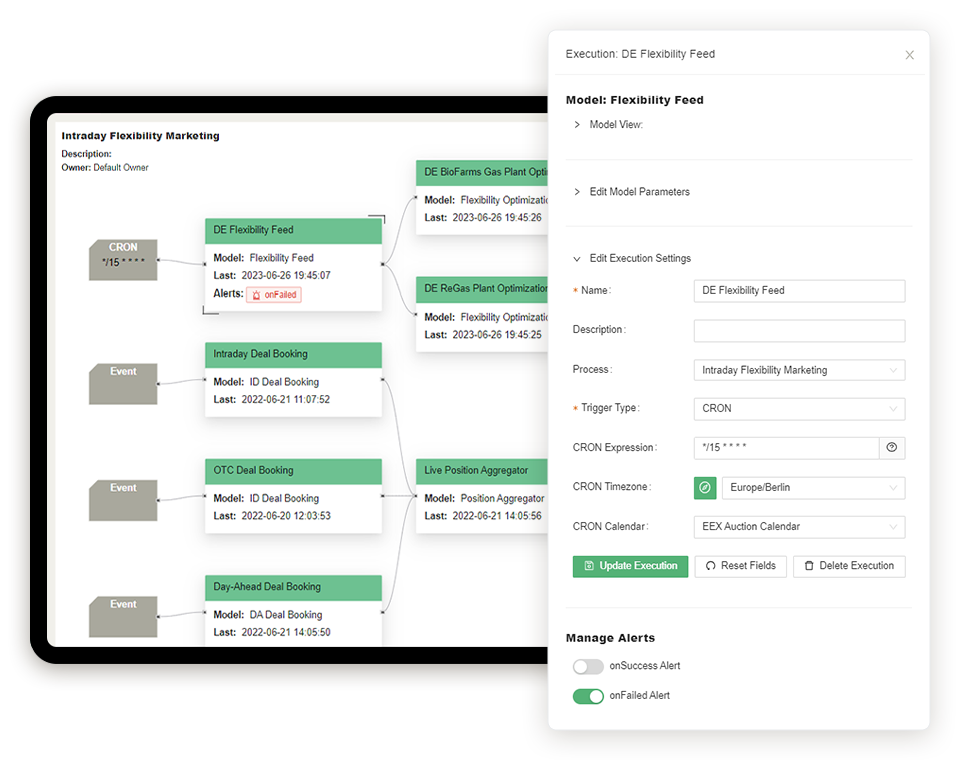 BRING TRANSPARENCY:
Find all your models, standardized and documented, in a centralized location with fine-grained user management. Maintain visibility over workflows and parameterizations, understand data lineage for every run, and monitor the utilization of connected data systems. Leverage total transparency to ensure comprehensive governance of your business at all levels. Review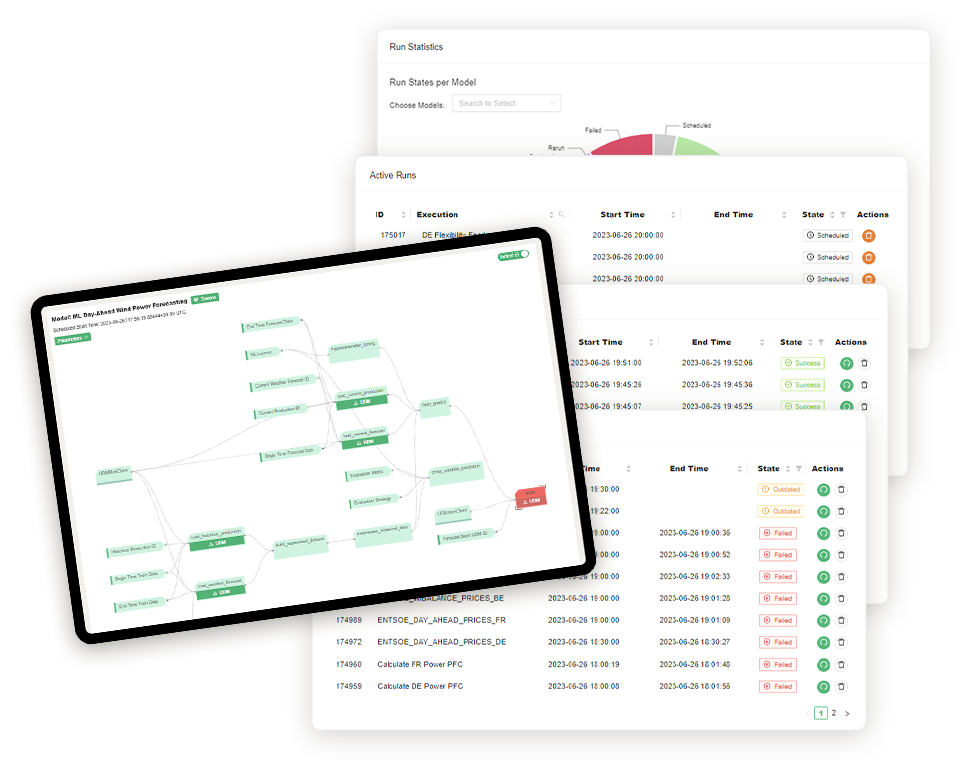 OPERATE YOUR DECISIONS IN REAL-TIME


and intervene at every step
Stay in control with real-time monitoring and intervention in every step, enabling a seamless operation and minimizing downtime. With our configurable graphical workflow display, rapidly address and understand any error at a task-level, saving resources and reducing operational risk.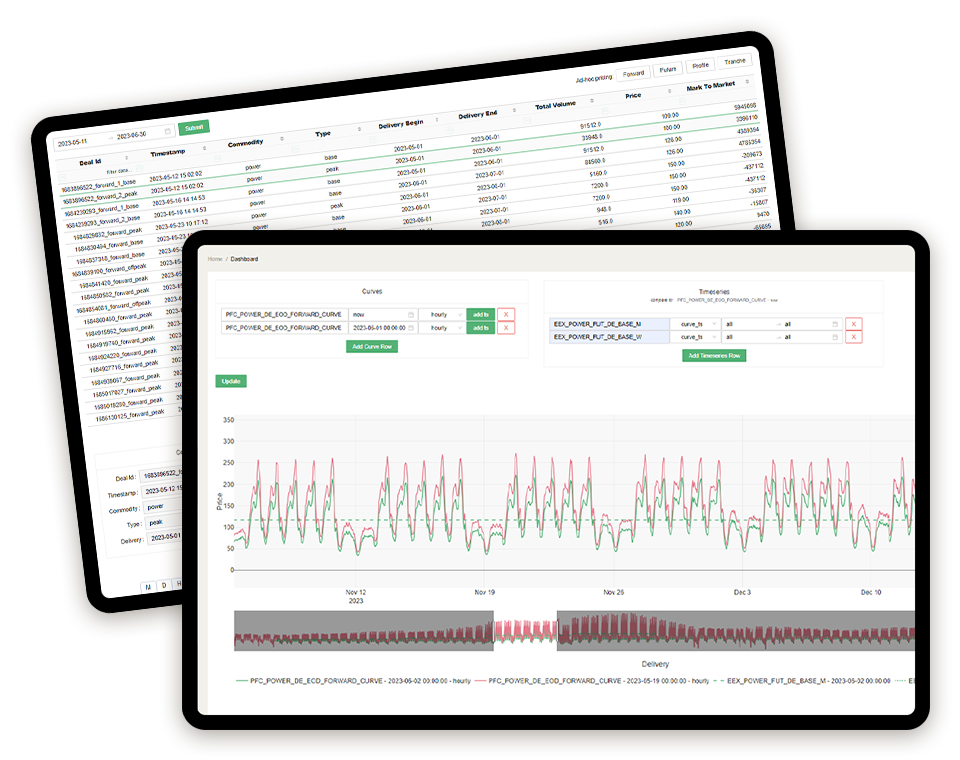 USE YOUR MODELS


on-demand, event-driven or scheduled and collaborate via dashboards
Seamlessly automate with on-demand, real-time, API-integrated, event-driven, or scheduled execution—no coding required. Construct your model once, deploy it universally across all business scenarios, and stimulate collaboration through interactive dashboards that enhance decision-making.
REQUEST A DEMO
Get an overview of the most important features and benefits of GRYT EXE.QT
REQUEST DEMO