Staying competitive in energy markets requires a strategic view of your portfolio and detailed time series data. Leverage the opportunities of your available data and discover the value for your trading business. We enable the automation of trading processes and simplify your market data management.
REQUEST DEMO
Martin Otzelberger
Managing Director
Automates downstream processes

Integrate time series data seamlessly into your trading landscape and make automated data-driven decisions in your trading process.
Operates data sources seamlessly

Maintain your data feeds, analyze the data quality, and solve data issues with the speed required by a trading organization.
Self-service for data management

Enable your analysts and traders to quickly gain insights on time series data and set up data feeds on your own.
Challenging market conditions in energy markets, price volatility, and the fast integration of renewables require solid risk management and fast processes in trading organizations. Missing or delayed data validation leads to errors, ineffective maintenance, and manual workarounds, which are inadequate for automated data-driven trading decisions.
The FORRS solution GRYT MDM.DATA manages your trading organization's market and time series data – stable, easy to integrate, and maintainable.
You will continuously operate your trading business and physical assets by accessing time series data in a very high and controlled quality. MDM.DATA reduces your operational risk significantly.
Setting up a reliable and fast market data system is paramount for any trading organization. We support you across all phases of your integration journey and help to transform your organization towards a seamless digital process landscape. We integrate MDM.DATA into your trading organization – feed set-up, validation, data operations, and the integration with your trading systems.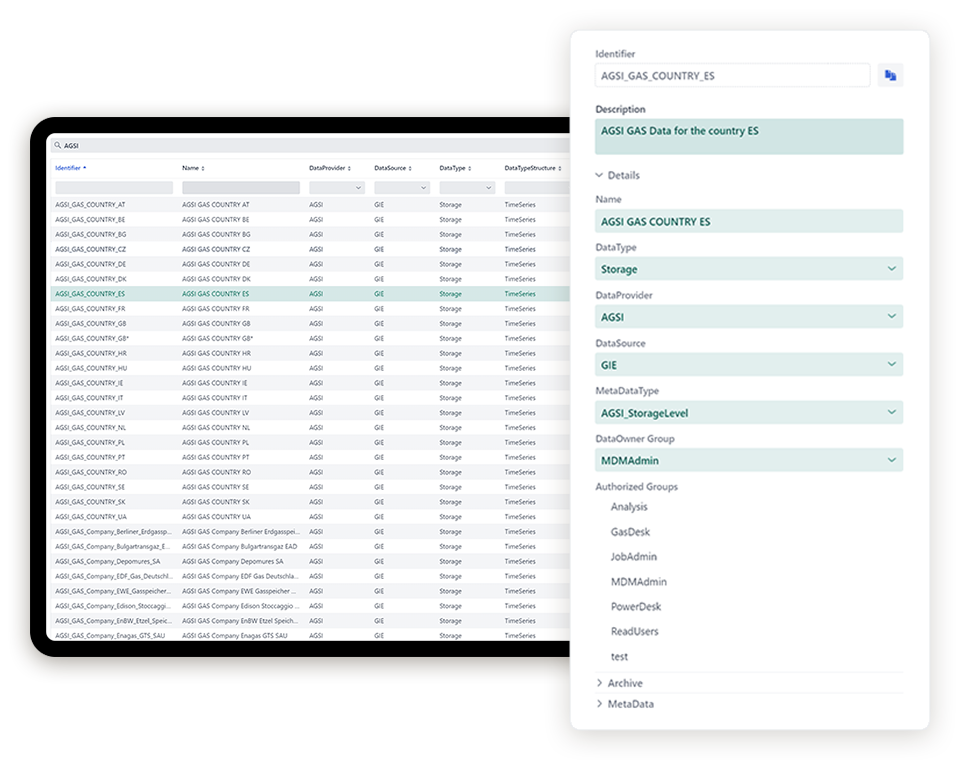 GRYT

MDM.DATA


gives you a complete overview of your data
The Data Catalogue gives you a complete overview of available data in your trading organization and maintains all vital data attributes.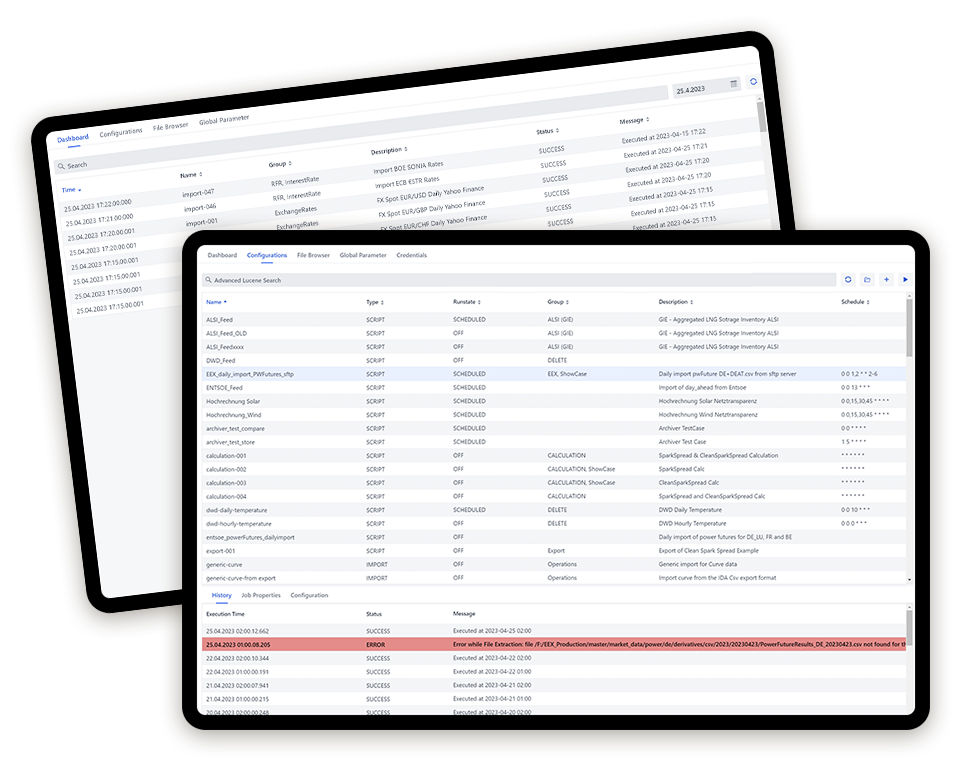 GRYT

MDM.DATA


operates your data imports efficiently
Set up new data import and export jobs fast and operate the data feeds efficiently – as a self- service for the whole trading organization.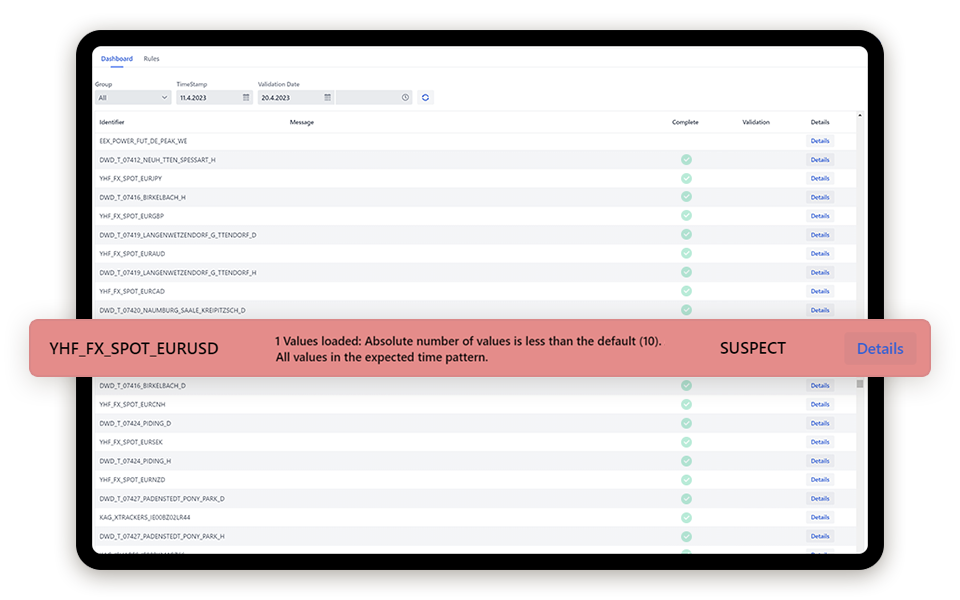 GRYT

MDM.DATA


ensures the highest data quality standards
Ready to use validation rules on time series level will allow you to define and monitor the highest data quality standards required for your trading processes.
REQUEST A DEMO
Get an overview of the most important features and benefits of GRYT MDM.DATA
REQUEST DEMO